12 Modern Types of Resume Formats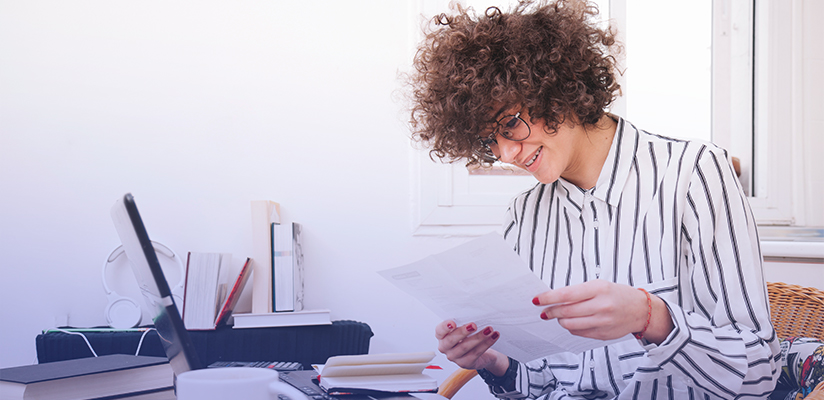 Anyone, who is planning a career change or simply wants to have his or her CV updated, needs to know all the later trends and changes to keep resume as interesting and up-to-date, as possible.
Below is a brief and full description of all the formats you may need, when working on your CV.
Chronological Resume Format
One of the most popular and widely used formats is a chronological resume format. One of its main benefits is that it is easy readable and you can change it without altering the whole file.
Information about your work experience is presented in a reverse chronological order, which makes the whole text clear and saves lots of time of your potential employer.
Such structure greatly helps to show the progress you have made, highlighting the most important periods and omitting those, which don't have a direct connection with the job you are applying to.
Such type of a format is a nice option for those, who don't have big gaps of unemployment and can boast quite a lasting experience in a certain company or field. It won't be the best choice for those, who like switching jobs regularly or haven't worker for a while.
Functional Resume Format
If you don't have impressive job titles in your resume, you have changed the field of experience or have just graduated college, this type of a resume is a great option.
Its main goal is to concentrate on your skills and achievements, paying less attention to your work experience. When completing a functional resume, you don't need to worry about big unemployment gaps or working in completely different fields. It is also an option for students, who still lack experience.
The only flaw of such a format is that most of the hiring managers still consider it an inconvenient format. Their reasoning includes:
Such resume is difficult to read due to the absence of structure;
Applicants can download a free resume sample, as most of the transferable skills are simple to copy;
Such format is sometimes used to hide details from the previous work history.
Hybrid (Combination) Resume Format
As you see from its name, a hybrid resume format is a mixture of a chronological and a functional one. It aims to highlight both: your experience and personal qualities, which is very important for a potential employer.
Such format will be useful for worker, who are planning important changes in their career, older employees, students with an internship and specialists with a strong history of previous works. Don't forget to complete a summary statement or write a covering letter if required.
Other types of Resume Formats
Apart from the discussed format types, there are those, which conquer attention of the business world with their modern looks, variety of fonts and colors. They reflect individuality and can be tailored depending on the sphere of interest.
Pacific Resume Format
The distinguishing feature of this format is that it has a bright blue heading. It makes a statement that you are not afraid to stand out from the crowd and catch attention. Sections of such resume are clear and simple, so the hiring manager will easily find all the necessary information.
Such a format will be a good solution for specialists, engaged in artistic spheres. This includes journalists, writers, advertising and so on.
Blueprint Resume Format
If you want your job description to strike the potential employer at once, you should definitely pay attention to the Blueprint format. It is a combination of black and blue, and is used by those, who have both: a creative and a formal side.
Such format is widely used by specialists, who want to highlight their achievements and skills. It can be used by those, who still lack experience but can boast a creative approach and outstanding accomplishments.
Pinstripe Resume Format
The distinguishing feature of such a format lies in its heading, where you need to indicate your name and contacts at once, in a bright blue color. This will drag attention to your CV and make the employer want to learn more.
A Pinstripe format is all about structure, so your relevant experience is carefully listed and is easily readable. Such format is usually chosen by designers, journalists or any other specialists, who want to combine a personal approach with a clear structure of achievements and experience.
Professional Resume Format
As you expect from the title, a professional resume format is all about highlighting your career path and success.
Due to an impressive size of the font and enough spaces between the lines, a potential employer will easily get all the information about your experience and achievements, organized in a simple and clear manner.
Such type of a format is used by real professionals, who have impressive experience and know what they are worth. It is a great solution for classical fields, like finance or law.
Artistic Resume Format
If you want your CV to stand out, you should pay attention to an artistic format. Its main features are a bold heading and red dividers between the sections. Red is the color of power and confidence, which is more than appealing to any hiring manager.
Such CV has a great structure with bullet points and key features of your experience, so a potential employer won't have to waste his precious time on searching for important information.
Although it is called an artistic format, it will be suitable for anyone, who wants to add a personal touch to a resume but still stick to a regular structure.
Statistic shows that it is a favorite format of designers and those, who are engaged in advertising.
Modern Resume Format
A modern resume format is a great choice for those, who want to combine a classy style with an easily readable structure of the text. If you choose such a format, you need to make your header bold blue and use a regular black & white format throughout the main text.
This allows candidates to perform relevant skills and show that they are aware of the latest trends, and have devoted some type to tailoring their CV to market demands. Such resume format is usually chosen by those, who love traditional approach but want to add some personality to their text.
Whitespace Resume Format
If you want to present yourself as an experienced and confident worker, not an entry level employee, you should definitely consider a whitespace format.
Its header is placed on the left, which drags attention to your name and contacts at once. In addition, white space between the lines makes the whole structure clear and understandable.
This format is a great option for all sorts of industries, fields and levels of experience. It is a perfect solution for anyone, who wants to show that experience and skills are their first priority. For those, who have nothing to hide and are ready to share their achievements with the world.
Executive Resume Format
If you are proud of your employment history and don't want unnecessary details to distract the reader, an executive format will be a great solution. Its formal tone, regular black and white font and wide spaces allow the employee to concentrate on your achievements and not on the colors and complicated structure.
This type will be suitable for anyone and is considered a universal format for job seekers across multiple fields.
Refined Resume Format
The key feature of a refined format is that it allows any candidate or recruiter to concentrate on the achievements and work experience. Using white spaces allows highlighting important sections and saving lots of time on searching for the necessary information.
Such format will be appealing for both sides and any employer will be grateful for saving lots of time thanks to a clear and brief structure. Such format is widely used by employees not depending on the field and experience.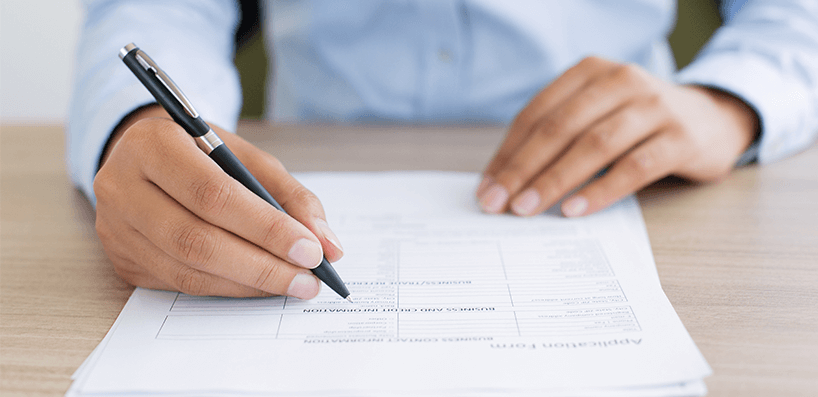 If you think that your brilliant working experience and reliable recommendations are everything you need to find a job of your dreams – you are wrong. Unfortunately, every day many applicants fail simply because they didn't find time to read their resume carefully to eliminate all the mistakes. Hiring managers …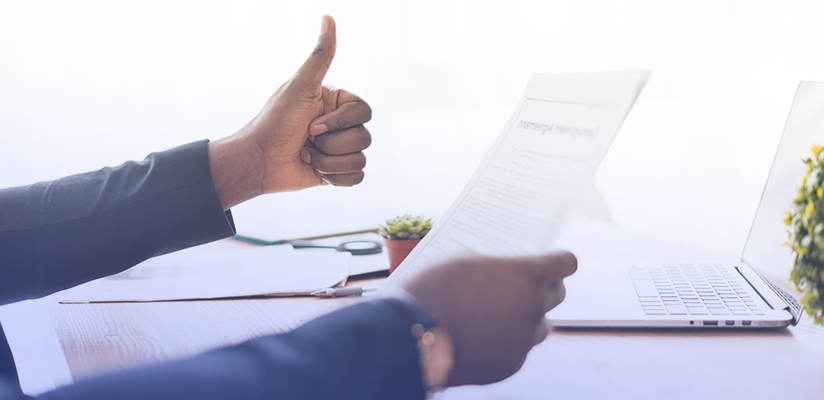 If you are serious about changing your job or only starting your way after graduation, you will surely need some tips. They will help you to get ready for an interview and present yourself in the best light. Such tips include: Learn everything about the industry and the firm. You …