Graphic Design Resume Writing Service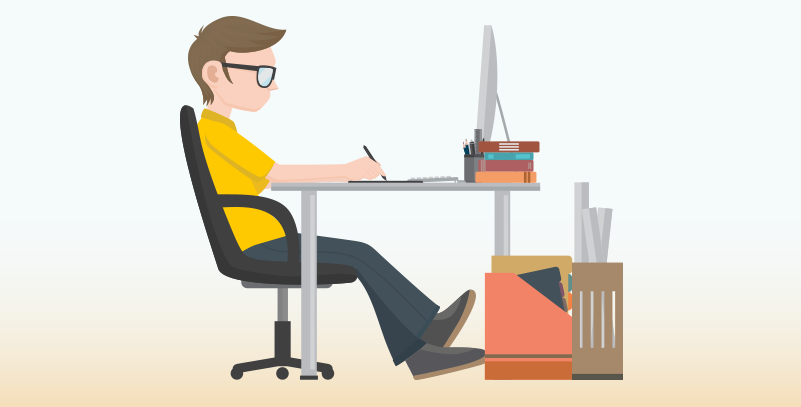 Graphic designer resume writing can often be difficult even for experienced designers. For those who are on their entry level into the professional world and need a graphic design student resume, a writing process can become a real challenge. Despite the creative orientation of this profession, knowing how to write in order to separate yourself from the pack is a huge thing for consideration.
Technology changes the way graphic designers approach an application process; one thing remains the same - the need for a well-crafted resume. Being a graphic designer, your resume is a great chance to demonstrate your skills and knowledge by using visual elements.
How to craft an eye-catching graphic resume?
When it comes to resume writing, graphic designers are probably the luckiest here. Not so many professional fields allow potential candidates to demonstrate their relevant working skills by means of a single resume.
Treat your resume as one more sample in your portfolio. The design of your content can highlight your creativity; a standard letter-style resume can hardly assist you in that.
Start with contact information. Place your name, e-mail, phone, post address, and link to you online portfolio in a single block at the very top of the page.
Write a career profile summary or objective statement using 20-30 words. This should express your attitude to work, your career aspirations and experience you have gained.
List your career achievements (including freelance projects) in reverse chronological order. Set a major focus on your achievements and responsibilities. Education and graphic design trainings, such as graphic design degrees or qualifications should be listed at the top of this section.
Personal information contains your indoor interests and outdoor activities. Be realistic and don't exaggerate!
Now when you have a web and graphic designer resume, it's time to conduct the final check to see whether there is something missing or something can be done better.
Graphic Design Resume Tips
When it comes to a professional graphic design resume it is good to know the most and the least effective tactics which can help you craft your resume in the most efficient way. In the world of design the potential employers are expecting something unusual from you, something that can grab their attention at first sight. By all means, it doesn't mean you should reinvent the wheel.
Carefully consider your previous working experience and design your resume around that. You'll definitely need some tips which can help your resume look appealing to potential employers.
Want to get a
resume

from a

professional

writer?
Order Now
Content
Set no objective, as recruiters simply gloss over them. Instead, you can craft a professional 1-2 sentence summary to indicate your most relevant qualifications which would be the answer to the decisive question "Why should we consider you as the right candidate for this position?"
Be brief and try to make your resume not exceed one page.  
Customize your content by highlighting your accomplishments and skills resume for each specific job offer.
Avoid extraneous details, but give the real facts instead—your graphic design resume should indicate your professional experience and skills level. Thus, there is no need to indicate your summer jobs or free time hobbies, as this information is completely irrelevant.
Proofread your graphic design resume before the final submission. Let someone who isn't a designer read it carefully. That would be the best opportunity to receive an adequate feedback. Present yourself with a logical sequence. Your resume should be built on a consistent design concept that matches your portfolio and cover letter you might show to a potential employer. The same rule applies to portfolios, resumes, and cover letters you might use in a digital format.
Aesthetics
Create your own style to express the desirable image you wish to project.
Make your graphic designer resume readable. No matter, whether you design your resume in a standard format or as an infographic, you should simplify it to the maximum.
Technology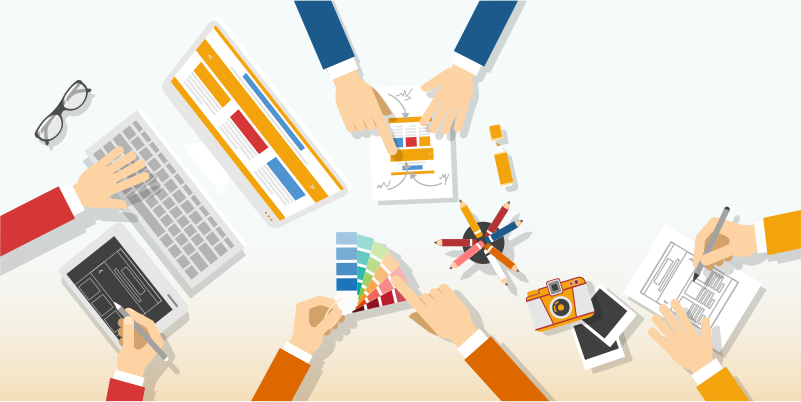 Avoid Microsoft Word and use InDesign or Illustrator instead. These tools can help you create a clear design concept that can be applicable in online and printable format.
Check your file size, if you are submitting resume in PDFs, as the hiring manager might want to print out your document.
Resume for graphic designer should be created in two versions. You need to submit a standard text-based version, and designer version of your resume which you will demonstrate during your job interview.
The goal of your resume is to raise the employer's interest in hiring you on the relevant position. There are some moments in life when you are struggling to create something, but it simply doesn't work. That moment when you are having the so-called creative block, our graphic design resume writing service can be of great help. With DevMyResume.com dedicated team of professional writers, you don't have to worry that you'll miss the upcoming interview.